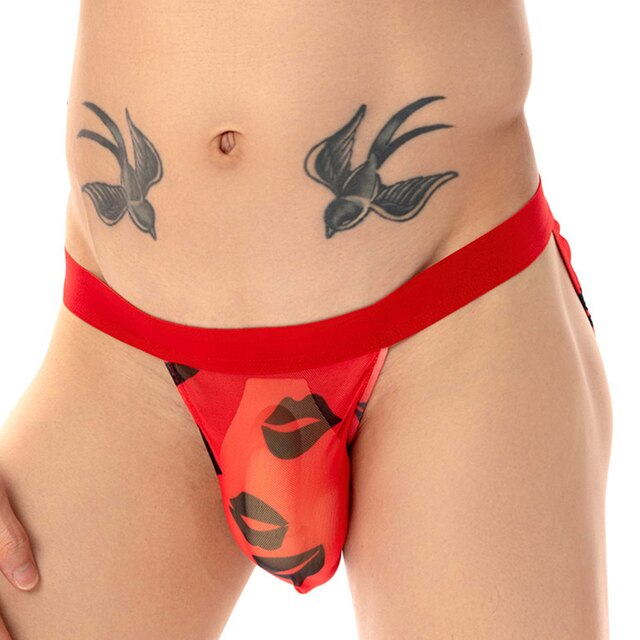 As the holiday season approaches, it's the perfect time to add an extra layer of passion and intimacy to your romantic life. If you're looking to surprise your partner with sensual and exciting gifts this Christmas, you've come to the right place. We've curated a list of over 20 memorable suggestions that will help you create moments of connection, desire, and unforgettable intimacy. From tasteful lingerie to intriguing accessories, these gift ideas are designed to elevate your intimate experiences. Let's dive into these suggestions and make this holiday season truly unforgettable!
Sexy Lingerie for Him: Surprise your partner with seductive men's lingerie, such as lace underwear, revealing briefs, or playful role-play outfits.
Couples' Massage Kit: Gift a sensual massage kit with aromatic oils, scented candles, and massage tools to explore the art of touch together.
Naughty Board Games: Spice up your nights with adult-themed board games that include daring challenges and intimate rewards.
Bondage Kit: For those interested in exploring BDSM, a beginner's bondage kit with restraints, blindfolds, and feather ticklers can be a thrilling gift.
Erotic Literature: Consider a collection of erotic literature or steamy novels to ignite your partner's fantasies and inspire intimate moments.
Personalized Naughty Coupons: Create personalized coupons for your partner, offering them special, intimate favors or experiences whenever they desire.
Sensual Food and Drink: Explore aphrodisiac foods like chocolate-covered strawberries, oysters, or exotic fruits, along with a bottle of fine wine or champagne.
Intimate Accessories: Gift intimate accessories such as vibrating massagers, pleasure rings, or sensual lubricants to enhance your intimate experiences.
Subscription to an Adult Streaming Service: Give the gift of access to a premium adult streaming service, allowing you both to explore new desires together.
Weekend Getaway: Plan a surprise weekend getaway to a romantic and intimate destination where you can focus solely on each other.
Harnesses for a Bold Look
Boxers for Comfort and Style
These are the next ten suggestions to add excitement and sensuality to your Christmas celebrations. Continue exploring these options to make your holiday season truly unforgettable.
Compression Leggings for Comfort and Support
Compression Shirts for a Streamlined Look
Compression Shorts for Active Comfort
Compression Tops for Enhanced Performance
Padded Underwear for Confidence
These suggestions are designed to cater to various tastes and desires, ensuring you can find the perfect additions to your intimate wardrobe for a passionate and unforgettable Christmas celebration. Explore these options with your partner to create moments of excitement and connection during the holiday season.