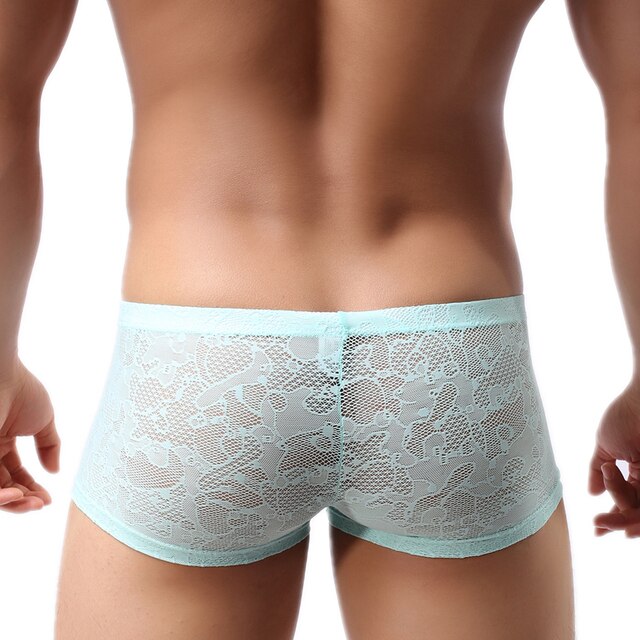 As someone who has recently tried this Lace Boxers, I can confidently say that they have exceeded all my expectations. These boxers truly embody the perfect combination of comfort and style for the modern man. The moment I slipped into them, I was greeted by the softness and luxurious feel of the high-quality lace material. Not only did they feel incredible against my skin, but they also added a touch of sophistication and sensuality to my underwear collection.
One of the things that immediately stood out to me was the impeccable fit and comfort level of these lace boxers. The comfortable waistband hugged my waist just right, ensuring that they stayed in place throughout the day without any discomfort. The soft lace material stretched and moved with my body, providing a snug fit that didn't compromise on style. I could wear them all day long, and I never once felt restricted or uncomfortable.
What impressed me the most about these lace boxers was their versatility. Whether I was wearing them for a special date night or just for everyday wear, they always made me feel confident and stylish. The lace detailing added a touch of sophistication and sexiness, elevating my underwear game to a whole new level. I truly felt like a true gentleman every time I wore them.
If you're looking to upgrade your underwear collection, I highly recommend giving the Lace Boxers a try. They are a must-have for any modern man who values both comfort and fashion. Don't settle for anything less when it comes to style or comfort. Order your pair of Lace Boxers today and experience the luxury of lace firsthand. Trust me, once you try them, you'll never want to go back to ordinary boxers again.