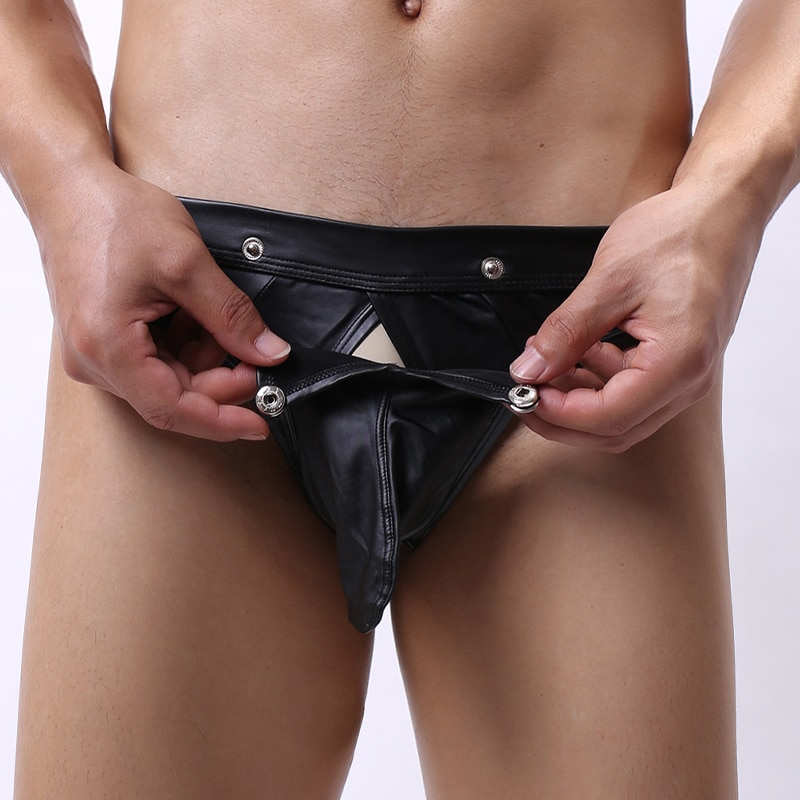 In recent years, the world of men's fashion has expanded to include a diverse range of lingerie styles. From provocative jockstraps to sensual G-strings, daring thongs to tantalizing open-crotch designs, and even unexpected choices like harnesses, boxers, skirts, pantyhose, panties, lace underwear, swimsuits, bikinis, plus-size lingerie, and trunk underwear, men's lingerie has transcended boundaries, allowing individuals to express their unique style and embrace their sensuality. In this blog, we'll delve into the fascinating world of men's lingerie, exploring the various styles and their distinct features.
Jockstraps: Comfort and Support with an Edge
Exploring the origins and evolution of jockstraps as an athletic undergarment.
The contemporary appeal of jockstraps as a provocative and empowering lingerie choice.
Highlighting different designs, materials, and features that make jockstraps a popular option.
G-strings: Revealing Elegance and Minimalist Charm
Unveiling the allure of G-strings as a minimalistic and seductive lingerie style for men.
Discussing the materials, cuts, and variations available in G-strings.
Tips on wearing G-strings with confidence and incorporating them into various outfits.
Thongs: Flaunting Confidence with Sensual Appeal
Exploring thongs as a daring and sensual lingerie choice for men.
Discussing different thong styles, such as string thongs, pouch thongs, and T-back thongs.
Embracing body positivity and offering advice on selecting thongs that suit different body types.
Open-Crotch Styles: Embracing the Adventurous Side
Delving into the provocative world of open-crotch lingerie for men.
Discussing the allure and benefits of open-crotch designs.
Exploring various open-crotch styles, including briefs, boxers, and jockstraps.
Harnesses: A Fusion of Fashion and Seduction
Examining the rise of harnesses as a trendy and erotic addition to men's lingerie.
Exploring different harness designs, such as chest harnesses, body harnesses, and strappy styles.
Tips on incorporating harnesses into outfits and unleashing their seductive potential.
Boxers: The Classic with a Twist
Discussing the traditional appeal of boxers and their evolution as a lingerie style for men.
Highlighting unique features and designs that make boxers an alluring choice.
Exploring variations like sheer boxers, lace-accented boxers, and printed designs.
Panties: Embracing Comfort and Sensuality
Breaking stereotypes and exploring the world of panties designed for men.
Discussing the different styles, fabrics, and cuts available in men's panties.
Tips on selecting panties for comfort, support, and personal style.
Lace Underwear: Elegant and Seductive Choices
Exploring the allure of lace underwear for men.
Discussing the various styles and designs of lace underwear, from briefs to thongs.
Tips on incorporating lace underwear into daily wear or intimate moments.
Swimsuits and Bikinis: Stylish Poolside Confidence
Examining the range of swimsuits and bikinis designed for men.
Discussing different styles, cuts, and patterns to suit various body types.
Tips on feeling confident and embracing your personal style at the beach or pool.
Plus-Size Lingerie: Celebrating Every Body
Embracing body positivity and inclusivity in men's lingerie.
Discussing the availability of plus-size lingerie options for men.
Tips on selecting flattering and comfortable plus-size lingerie styles.
Trunk Underwear: Combining Comfort and Style
Exploring the popularity of trunk underwear as a versatile choice for men.
Discussing different trunk styles, such as square-cut trunks and fitted trunks.
Highlighting features that make trunk underwear comfortable and fashionable.
Conclusion: The world of men's lingerie styles offers a plethora of options to explore and embrace one's sensuality. From the daring allure of jockstraps, G-strings, and thongs, to the fashion-forward appeal of harnesses, boxers, skirts, pantyhose, panties, lace underwear, swimsuits, bikinis, plus-size lingerie, and trunk underwear, men's lingerie allows individuals to confidently celebrate their bodies, enhance their self-expression, and enjoy the empowering experience of wearing lingerie designed exclusively for them.