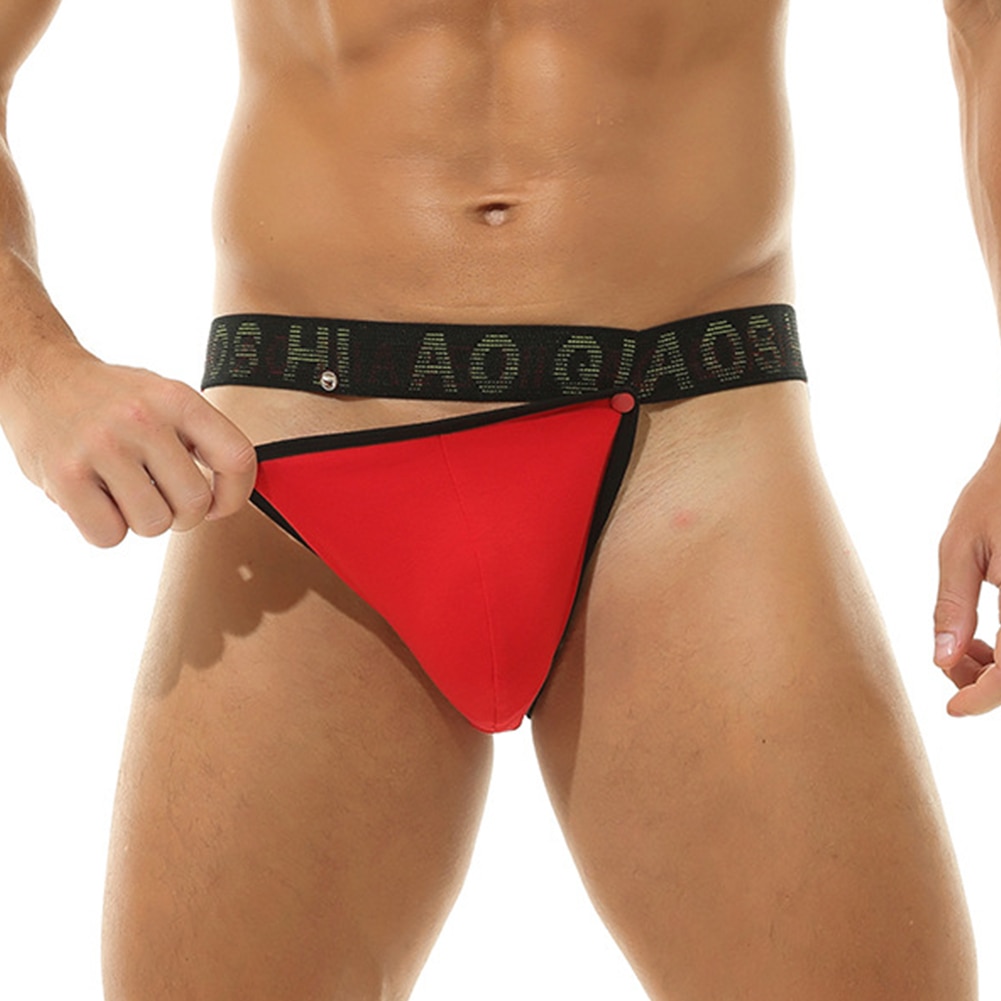 Welcome to our exciting blog post where we reveal the year's greatest men's underwear trends! Men's lingerie has evolved as a trendy and daring choice for people who value both comfort and sensuality in this fashion-forward period. Today, we'll take a deeper look at two recent fashion trends: open-crotch and jockstraps. In addition, we'll delve into the daring world of Leopard Print Lingerie. Let's have a look at the hottest trends that are revolutionizing men's fashion!
Open-Crotch Lingerie: The development of open-crotch designs is the first trend that has swept the men's lingerie sector by storm. Open-crotch lingerie adds a seductive twist to established styles by combining comfort and sexiness. These patterns have strategically placed openings that offer a fun and spicy twist to your personal encounters. Open-crotch lingerie, whether briefs, boxers, or even lace underwear, allows you to embrace your sensuality while remaining fashionable.
Jockstraps: Once known only for athletic purposes, jockstraps have lately become a big trend in men's lingerie. Jockstraps wonderfully mix practicality and seductiveness with its supporting front pouch and exposed back straps. The modern designs include a variety of fabrics, patterns, and colors, allowing you to express your personality while also displaying your confidence. Jockstraps have grown from sporty and minimalistic to provocative and bold, becoming a must-have accessory for individuals seeking an edgy and fashion-forward style.
Leopard Print Lingerie: Leopard print has long been associated with strength, passion, and a wild side. It's no wonder that leopard print lingerie has made its way into men's design, making a daring and daring statement. Leopard print lingerie adds an element of untamed sensuality to your wardrobe, from briefs and thongs to robes and bodysuits. Whether you favor subtle accents or full-on animal print ensembles, this trend will leave an indelible impression.
Men's lingerie has taken center stage as a daring and empowered choice in the world of men's fashion in recent years. Lingerie is no longer only connected with women's fashion. Men are embracing their sensuality and experimenting with the various lingerie options available to them. These trends are pushing the boundaries of men's fashion and encouraging individuals to express themselves authentically, from comfy and sensual open-crotch designs to athletic and daring jockstraps.
With the rise of open-crotch underwear, men's intimate apparel has gained a new degree of thrill and playfulness. These designs include strategically placed apertures that provide a glimpse into the world of eroticism, allowing people to indulge their sexual side while remaining comfortable and stylish. Open-crotch briefs, boxers, and lace underwear are becoming increasingly popular, allowing men to confidently explore their desires and add a touch of sensuality to their personal times.
Leopard print lingerie, with its eye-catching design, has crossed gender lines and reached the domain of men's fashion. This style is all about expressing your wild side and making a bold statement. Leopard print briefs, thongs, robes, and bodysuits have become popular among people looking to exude confidence and express their wild side. This trend encourages men to break away from traditional constraints and embrace their individual style with a touch of fierce elegance, whether it's a subtle leopard print accent or a head-to-toe suit.
As we wrap up our look at the year's greatest men's lingerie trends, we hope you're inspired to embrace your sexuality and push outside of your comfort zone. Open-crotch lingerie and jockstraps combine style and allure, while leopard print underwear accentuates your wild side. Remember that fashion is about self-expression, and these trends provide you a platform to make a statement and celebrate your uniqueness. So, explore these daring trends and let your inner confidence shine!